| 8.0% ABV | English Wild Ale | Lewes, East Sussex, England | 750ml bottle |
Monolith is one of a rapidly growing number of English produced sour and wild ales. Bittersweet with an acidic edge and an intentionally funky aroma, this soured black beer spent eight months resting in an oak foudre that previously housed Chianti.
Sour beers and ales fermented with "wild" Brettanomyces (or Brett) yeast strains, are becoming more and more popular in the U.K. This is in large part due to the sterling efforts of Somerset's Wild Beer Co. While there are other breweries in the U.K. producing excellent sour and Brett fermented ales, few are doing it with the dedication, regularity and celebration that Wild Beer are or to the extent that many U.S. craft brewers now are. You can however now add Burning Sky to the short list of British breweries taking sour and Brett beers very seriously indeed. Like Wild Beer Co., this East Sussex based brewery is dedicating significant time, infrastructure and cash to building an ambitious barrel aging and sour beer program. In an effort to help supplement their bold wood based venture, Burning Sky produces a core range of high quality American style pale ales, IPAs and Belgian farmhouse style saisons. The relatively short turnaround time of these ales means the brewery can remain financially operational until the sour projects, which have a much longer maturation time, are ready.
Monolith has many of the same characteristics that distinguish the archetypal Flemish red sour ales produced by Rodenbach, the much lauded modern pioneer of aging soured beer on a large scale in towering wooden foudres; seriously, they're huge.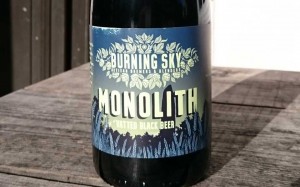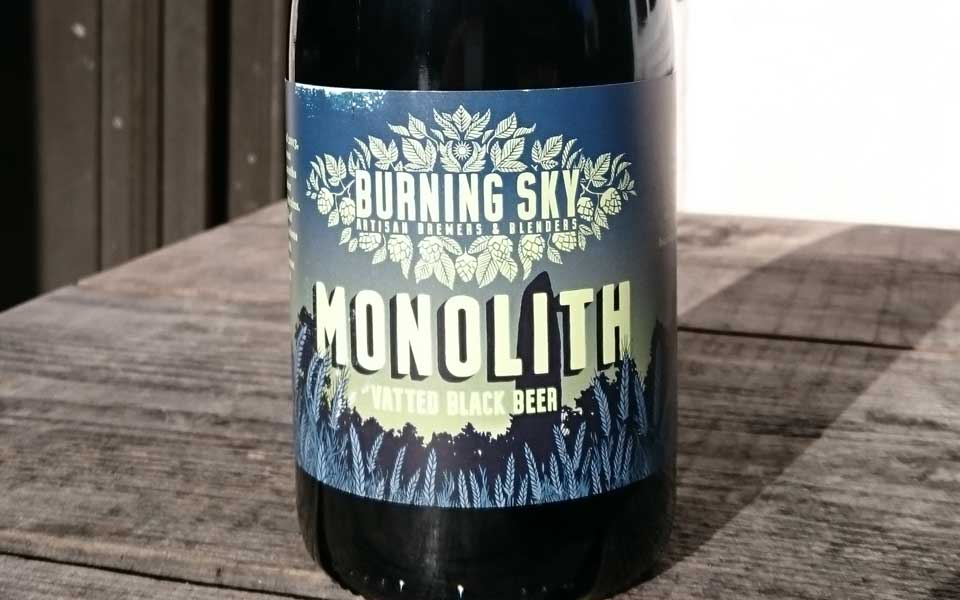 Rodenbach's complex red ales have a beautifully tart quality that perfectly contrasts their sweeter juicy dark fruit backbone. Imagine a fresh black cherry with just a splash of balsamic vinegar on it, and you get the idea. Monolith being more of a soured stout than a sour red ale, but similar in tone, also adds notes of espresso and raw cocoa to that particular flavour mix.
The Beer Vault is all about encouraging more people to treat beer with same respect that wine aficionados have treated that beverage with for decades now. With that in mind, Monolith, like most of the beers we feature in our monthly Vault Reserve boxes, is ideal for cellaring and enjoying as it ages and evolves. Sour styles in general, with the exception of Berliner Weisse and Gose, can in fact be laid down for decades. So why not find a suitable spot in your home and begin your own beer cellar for aging sours and strong ales?