The Vault Reserve: Exclusive Beer for Exclusive Members
This is the highest quality, most exclusive beer box on the planet. 50 spots. 3 carefully curated, rare beers. 1 choice. Join up.
As an elite Vault Reserve member you'll get three hard to get, limited release, cellerable beers each month.
Show Me How Good the Vault Reserve Really Is…
Ok, you asked for it. Here's what we had for members in February:
Wild Beer Co. Wineybeest. This spectacular beer is Wild Beer Co.'s luxurious and much praised 11.0% ABV. Imperial espresso chocolate vanilla stout Wildebeest aged in Burgundy Pinot Noir barrels for nine months. Ladies and gentlemen, this is Wineybeest. Only two oak barrels of the beer have been produced and only five hundred bottles released.
Against the Grain London Balling. London Balling is a massive 12.5% ABV. English Barleywine aged for three months in Angel's Envy bourbon barrels to impart stacks on lush vanilla, coconut and rich toffee notes to this already sweet and warming strong ale. The result, as expected, is a bourbon barrel barleywine amplified in all of the ways you'd hope it would be.
Highland (Swannay Brewery) Barrel Aged Orkney Porter. Our third Vault Reserve offering this month is Highland's rich and robust Orkney Porter that's had the pleasure of an 18 month vacation in Isle of Arran Bere whisky casks. Few whisky cask aged dark beers we've tasted in the past couple of years, integrate so successfully the potent and peaty flavours of a single malt whisky with the bitter espresso and earthy dark chocolate notes of a big Imperial stout, as this does.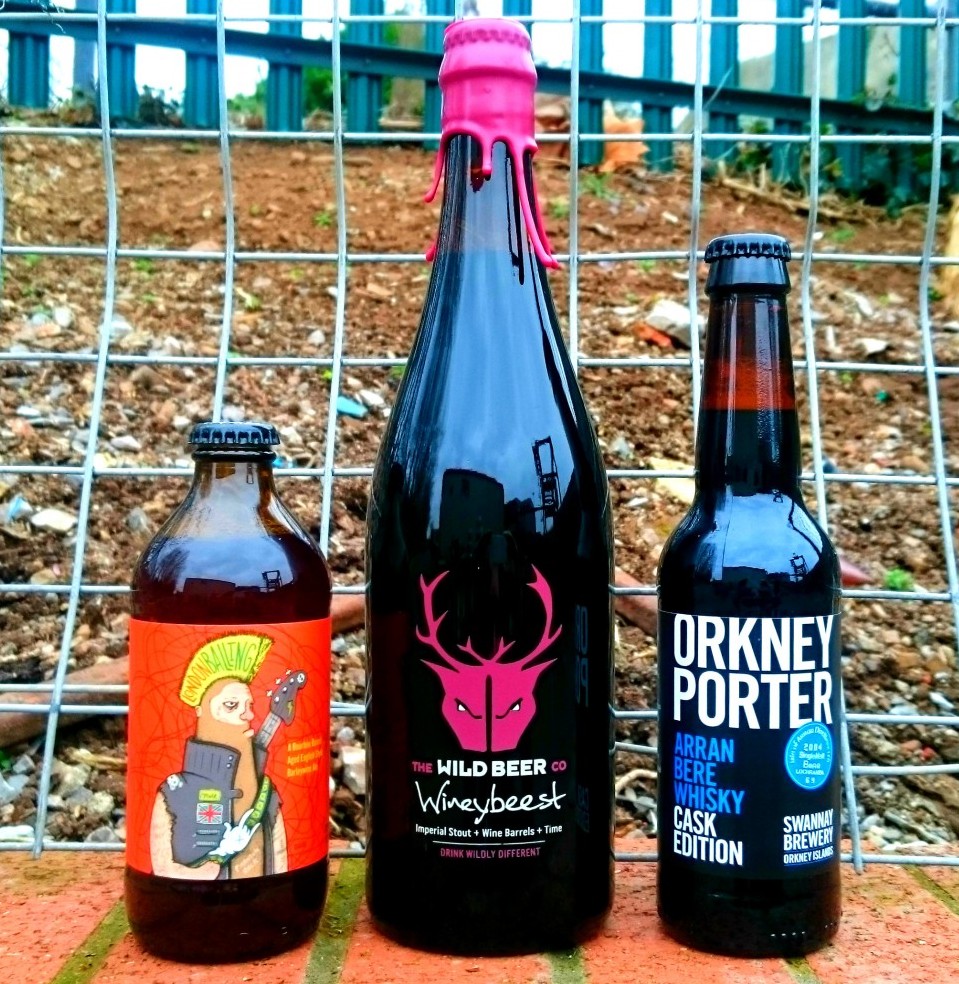 Reserve your Place Today
Join today and get the next Vault Reserve box for only £35 per month.
Join the Reserve