There is a distinctly hoppy theme to our Lock Box this February, seven of the eight beers showcase fruity and piney New World hops to their absolute fullest. This month's box also marks a first for a Lock Box, it's the first time we've picked a foreign beer for inclusion. The beer in question is of an obscure and almost forgotten style of German sour beer from Leipzig called a Gose (pronounced "Gose-uh" as in "rose" plus "uh"), a style of beer traditionally brewed with salt and coriander. This particular Gose by Bayerischer Bahnhof is as true to style as you can get and it hasn't been easy to get in the U.K. previously so we're very excited to include it here for you guys to try. Gose are very different in terms of flavour to anything else we've featured before and as such are quite different from most beers you've likely ever had the opportunity to try before. We're all about expanding beer drinkers palates at The Beer Vault though, so expect even more left of centre beers in the coming months.
You might also notice that we're trying something new this month. Rather than posting eight separate writes up for our Lock Box beers we've brought everything together into an easier to absorb and easier to share single page post. Each month we'll be focusing on three of the eight beers in more depth, with tasting notes for the remaining five.
So without further ado, we present our February 2015 Lock Box beer line up.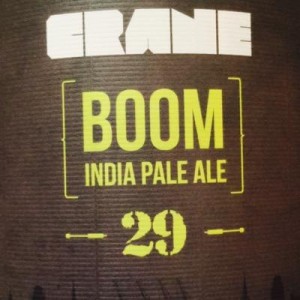 Crane Boom IPA
| 6.2% ABV. | American IPA | Bristol, England | 330ml bottle |
Crane are Bristol's newest brewery and they've come out of the gate swinging with three very good beers – a Belgian style farmhouse saison, a chocolate, vanilla and coffee export strength stout and a beautiful full bodied ultra citrusy SoCal style IPA. The only problem we had was choosing which one of these delicious beers to put in our Lock Box. In keeping with this month's distinctly hoppy theme, we decided to shine the spotlight on Boom IPA. This pokey hop bomb is brewed with an abundance of Falconer's Flight hops, a hybrid of seven popular American "C" hop varieties – Cascade, Centennial, Chinook, Citra, Cluster, Columbus and Crystal and some newer experimental varieties. This is a sensational first beer for a new brewery to come out with and we'll be paying very close attention to what else Crane get up into the future.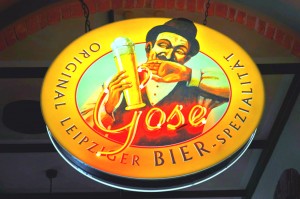 Bayerischer Bahnhof Leipziger Gose
| 4.6% ABV. | Gose | Leipzig, Germany | 330ml bottle |
As we discussed in our intro, this is a very special beer indeed. Gose is a style of beer that could so easily have become extinct if weren't for a couple of small breweries in Germany keeping the style alive while the rest of the world was distracted with pilsners, pale ales and sessionable stouts. A sour wheat based beer, Gose is unusual in that it is brewed with additions of salt and coriander.  Because of this, Gose beers do not comply with the Reinheitsgebot, Germany's long established beer purity law which states that beers can only be made with water, yeast, malt and hops, so as to ensure clarity and quality. Gose status as a regional speciality meant that it was granted a dispensation of sorts from this otherwise strict and long-standing rule.
Following in the footsteps of Berliner Weisse – Germany's other old fashioned wheat based sour beer, Gose is the latest esoteric beer style that modern craft breweries in the U.K. and U.S. have become particularly enamoured with and have begun experimenting with. In much the same way that Saison Dupont became the touchstone beer that spawned a thousands saisons, Bahnhof's Gose is very much the archetype of the style, loaded with unmistakably tart lemon grass and salty flavours. It's very much the Gose by which all others should be judged.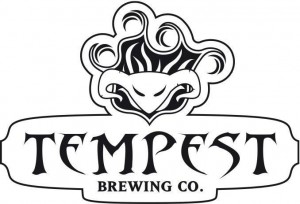 Tempest RyePA
| 5.5% ABV. | Rye Beer | Kelso, Scotland | 500ml bottle |
Rye is a delicious, versatile and all too often overlooked malt that adds a wonderful spicy caramel flavour and aroma to whatever beer style it's used in. Once you've had a really good rye beer you won't easily forget it and will jump at the chance to have another the next time you're lucky enough to come across one. Brewed by Scotland's Tempest Brew Co. RyePA is a brilliant example of what the spicy character of rye can bring to the citrus and pine needle evoking character of an American pale. The added spicy bite in the aroma, and especially flavour, that the careful use of rye can bring to a beer is something that more and more U.K. breweries have begun experimenting with. Tempest have pretty much nailed it with this one though, RyePA is one of the most consistent, well balanced and quaffable examples of a rye based beer brewed in the British Isles.
Tiny Rebel Bass Drop Imperial Stout
| Imperial Stout | 9.0% ABV. | Newport, Wales | 330ml bottle |
This one-off stout is a suprisingly drinkable little beastie. Loaded with raw cocoa, roasted coffee and moreish milk chocolate notes, Bass Drop is capped off with a tidy smooth finish. Go easy though, at 9.0% ABV. it's a sipper.
Hawkshead Sundown Well Hopped Red Beer
| American Amber Ale | 4.5% ABV. | Staveley, England | 330ml bottle |
This California style amber ale is loaded with explosive and juicy orange and yellow citrus notes. Hawkshead have rapidly become one of England's upper echelon craft breweries precisely because of their ability to continually release new and very high quality beers like Sundown.
Harbour Double IPA No. 4
| 7.2% ABV. | Double IPA | Bodmin, England | 330ml bottle |
This big and bold American style IPA is packed with tropical fruit character – sticky passion fruit, pineapple, tangerine and papaya notes.
Beavertown Gamma Ray
| 5.4% ABV. | American IPA | London, England | 330ml can |
We've included a few Beavertown beers since we launched The Beer Vault, and with good reason, they're one of the best and most exciting breweries on the planet at the moment. Gamma Ray is their flagship American style IPA brewed with massive additions of American hops that evoke freshly torn apart mango and grapefruit.
Williams Brothers Double Joker IPA
| 8.3% ABV. | Double IPA | Alloa, Scotland | 330ml bottle |
This big Scottish India pale ale is brewed with oats and rye which lend the beer added body and a really nice peppery complexity. The strong lemon peel and pine needle character of New Zealand Southern Cross hops blend perfectly with the plethora of bold and dank American varieties used throughout the brew. Massively aromatic and packed with strata of bittersweetness, Double Joker will definitely satisfy the hophead in you, and then some.