| 6.2% ABV. | Export Stout | Bristol, England | 330ml bottle |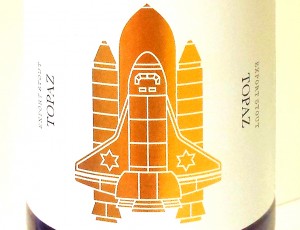 This rich, roasty and robust stout harks back to the tropical stouts of late 19th century. Loaded with juicy exotic fruit notes courtesy of an Australian hop variety called Topaz.
Wiper and True are one of the most buzzed about and exciting craft breweries in the U.K. These Bristol based nomadic gypsy brewers developed their love affair with the art of brewing – as many do these days, while homebrewing small batches in their kitchen.
Fascinated as much with traditional beer styles as new and experimental approaches to brewing, Wiper & True produces small batches at their new brewery in the St. Werburghs area of central Bristol, as well as travelling to make bigger batches at larger craft breweries across the South West of England and Wales.
Choosing a beer to feature by Wiper & True is no small feat. In addition to an ever evolving line up of vibrant and juicy pale ales, ambers and IPAs, the chaps at W&T are just as likely to release a desserty vanilla milk stout as they are a pucker inducing Gose – a lactic bacteria soured German wheat based beer brewed with slightly salty water and coriander, and it's pronounced "Gose-uh" in case you were wondering. There is a definite air of excitement and fun about the beers and approach that Wiper and True take to brewing, which isn't that far removed from the approach of an excited homebrewer.
The Wiper and True beer we have decided to give pride of place in our January Lock Box is a single hop Export Stout brewed with an unusual dank and tropical fruit evoking Australian hop called Topaz. Export Stouts are stronger than the roasty Irish Dry Guinness type stouts or sweeter milk stouts that you might be more familiar with. The style is differentiated from more common stout styles by being significantly stronger and having a more bitter dark chocolate overtone. These hefty stouts were a product of British Empire, or more specifically the business of empire. The hefty ABV. (alcohol by volume) of these pitch black and extremely robust beers – typically between 6.0% – 9.0% ABV., provided them with a good shelf life and meant they could withstand long journeys and the high temps of the further flung parts of the British Empire. Export Stouts proved extremely popular in the more tropical regions of the world where they are still brewed today – Sri Lanka's 8.8% ABV. Lion Stout is probably the most well known and well regarded of these Tropical Stouts today. Lion Stout is a beer well worth hunting down and trying if you've not already done so.
Wiper and True's Topaz exporter is a deeply rich roasty bitter cocoa laden affair. The Juicy Fruit like topaz hop lends the beer notes of blackberry, mango, blackcurrant and an almost umami earthy quality. It's a beer that brilliantly sums up Wiper and True's appreciation for storied historical beer styles, but approached as they so often do, from an interesting angle.