Craft Beer Reviews & Tasting Notes
If you're a fine member of The Beer Vault, you'll find your reviews and tasting notes below. The Vault Reserve comes first, and you'll find the Lock Box below that. We cover many of our beers in-depth so that you can learn as you taste, developing your Craft Beer knowledge over time.
The Vault Reserve: Our Reviews and Tasting Notes
(You'll find the Lockbox below!)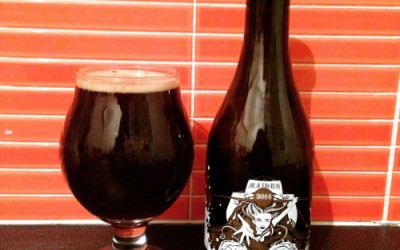 11.1% ABV | Barrel Aged Barley Wine | 375ml | Siren Craft Brew | Berkshire, England Of all of the techniques and tools available in a brewer's deck, barrel aging absolutely has to be one of their favorite cards to play. Barrel aging is the current darling of the modern craft brewing age, and it's easy to see why – it's an (almost) sure-fire way to add a layer of sophistication to (almost) any beer. Why almost? Well, there are some caveats to this whole barrel-aging thing. The process certainly amounts to more than throwing some beer into a barrel and waiting a while as you hope for the best: for one, the whole process can go a bit rouge. Most barrels are home to an entire menagerie of micro-fauna that, if left unchecked, can completely derail the intentions a brewer had for a beer by imparting some very unique flavors that quickly take the forefront. In fact, sometimes their presence is welcomed, or even coveted, but we'll save that topic for another day. The other big aspect of barrel aging is selecting exactly which barrel will be utilized for the process. Any number of second-run barrels (that is, a barrel that was used in the fermenting/production of another wine or spirit) can have a huge impact on the flavor of the innate beer. Do we go with the elegant richness lent to us by a cabernet barrel? Or the sweet woodiness of a bourbon barrel? Maybe a combination of both? That latter question is a favorite for breweries like Siren of Wokingham to puzzle out. For the 2014 edition of... read more
The Lock Box: Our Reviews and Tasting Notes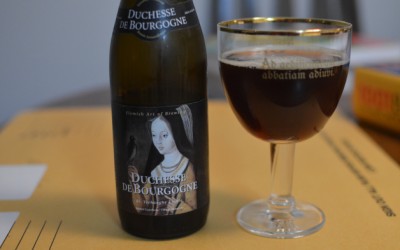 6.2% ABV | Flanders Red Ale | 330ml | Brouwerij Verhaeghe | Belgium When enjoying craft beer, it's easy to get caught up in the modernity of it. Flashy, streamlined brewing powerhouses built by scrappy brewers dot the landscape and have become our go-to places to get our brew fix. Founded through thoroughly contemporary methods like Kickstarter and brewing with the most state-of-the-art equipment, few things as "hip" as today's craft movement. So, with all the flash and glamor, it's not tough to forget beer's roots, where beer was made with humble equipment by families and their beloved recipes. But, as it turns out, some of these roots are alive and well, and were shaping the independent brew scene before modern brewers even had a dial-up connection. One of these legacy breweries is Brouwerij Verhaeghe, a small family-run brewery that creates some of the world's most beloved beers. Located in West Flanders, Brouwerij Verhaeghe opened up shop in 1885, survived two World Wars (even after being dismantled by the Germans in World War I), and went on to become an institution to not only the locals but the beer-drinking world beyond. Their adage is "a little less but better" – meaning that they don't have the sprawling tap list of many modern breweries, but what they do make, they make with the utmost care. That includes one of the most cherished beers of all time – Duchesse De Bourgogne (it has its own Wikipedia page! How many beers can say that?). Duchesse De Bourgogne is a Flanders Red Ale one of the iconic beer specialties of the region. What differentiates the style... read more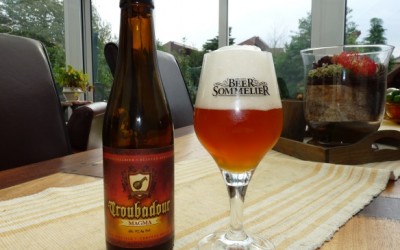 9.0% ABV | Belgian IPA | 330ml | The Musketeers Brewing | Belgium Few beer varieties bridge the flavors and profiles of different regional beer stylings quite like a Belgian IPA. This little hybrid oddball is the best of both worlds, as though an IPA and a Beglian trippel had little beer babies. And it's an adorable little bugger. Between the formidable floral and bitter wallop of the hop profile to the fruity, caramelly charisma of the Belgian yeast, this identity crisis of a beer is certainly a clash of cultures. Of course, which culture it's clashing with largely depends on its hop character, but that adds to the fun and makes this style one of the most versatile out there. Do we have the earthy, herby profile of European hops? Or the floral, resiny impact of their American brothers? In the case of the Troubador Magma, it's most certainly the latter, but we'll get back to that in a moment. Let's talk about where Magma comes from – an impressive little band of 4 brewers that calls themselves, fittingly enough, The Musketeers. Located in Ursel, Belgium and debuting in 2000, The Musketeer Brewing is the brainchild of 4 brewing engineers (brewgineer?) – recent graduates an acclaimed brewing program in Flanders. Graduating from unreliable batches of wonky experiments to refined and gorgeous offerings in a blazingly short period of time, the combined efforts of these 4 gentlemen came to represent some of the best beers offered by modern Belgium. Their goal, they claim, is to "extend the rich brewing traditions of Belgium not only to the citizens of Belgium,... read more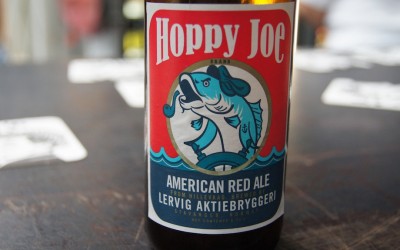 4.7% ABV | American Red Ale | 330ml | Lervig Aktiebryggeri | Norway We're returning to Northern Europe once again to revisit our friends at Lervig, of Stavanger, Norway, one of the relatively few dedicated breweries to set-up shop in the region. Still, Lervig is more than happy to take up the mantle of establishing new life in the local beer scene. The brewery was established in 2003, born of the same stuff many craft breweries are: a challengingly small number of people with a big passion for quality beer. A favorite adage of the brewery is "a real city has a cathedral, a football team…and a local brewery," so when the brewery moved their operations there in 2005, Stavanger finally completed its list and became a real city. With each year that followed, Lervig added a layer of sophistication to its operation – their first bottling and boxing lines have been in place since 2007 – while still running lean with a concise 18-person team. It's a formula that works well for them, and they've become a favorite in the region and the beer-loving world beyond. You may remember this brewery from their collaboration with Edge Brewing in Barcelona. But with this beer- Hoppy Joe – Lervig has taken the lead, and has crafted a pleasant, approachable Red Ale that's appropriate pretty much wherever a beer is required. Lervig's Hoppy Joe pours a dark copper and features all of the best beer notes in perfect balance: fruity hops, caramel sweetness, and a bit of a bitter finish. Hoppy Joe is a self-proclaimed "American-style" Red Ale, meaning, like its name would... read more
The UK has one of the most experimental and progressive brewing scenes in the world, a scene that has thrived over the last few years. There is no doubt that in the UK we have taken influence from the US, where the craft beer scene has been booming since the 90's. However, from a quality and diversity of beer perspective, we in the UK and the US are just newbies compared to the folks in Belgium. They've been making weird and wonderful varieties of all styles for hundreds of years. Because these great historic breweries have been around for so long they very often get forgotten in amongst the newest breweries on the block. This month, for the May 2015 Lockbox, we've gone distinctly Belgian, and we are pretty damn excited about it! Alongside our Belgian trio we also have some of the very best new breweries on the planet, giving you a real balance of new and old. A blend of progressive, experimental and traditional. In fact, all the things that make beer wonderful. First up we have the legend that is Orval. One of just a few Trappist breweries in the world, brewed by Monks adhering to the Trappist traditions, the brewery follow an unusual tack by only producing one beer (this one) for general sale. If drank young, the beer will have a nose of fresh hops, will be fruity to the taste with a bitter hop bite to it. Orval is generally considered a great aged beer so, if you have the patience, then sit her aside for around 9 months to a year and drink on a special occasion (or when you... read more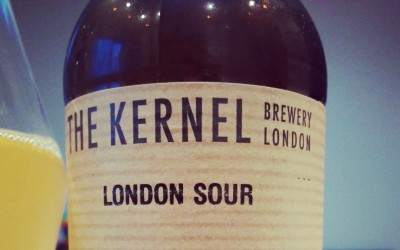 Welcome to this month's lock Box. We hope you are extremely excited by the beers you have just received and can't wait to try them. We really enjoy you folks sharing with us on social media your opening of the box and the beers, so get in touch!  Over the months we have been in existence we have showcased some pretty great beers, from some pretty great breweries. Most of these beers and breweries have been from the new wave of craft breweries, whose launches have swept the nation over the last 5 years. It's great that the UK has seen such a boom, and we'll continue to support these guys, as we have done this month too. However we thought it was also important to bring some heritage to the table.  We want to showcase some of the guys on these shores, and across the pond, whose innovation, creativity and bravery is pretty unique. Some of these established brands  are taking a side-step from the staid industry-created beers of old, even though without them the new batch of brewers most certainly would not be where they are, with the inspiration the have. Meantime Brewing have been doing their thing for longer than most folks currently in the industry have been alive. They have focused on hop forward, experimental beers since day 1, and did so against the trend of what was at the time popular. Despite this, and as proof that if you focus on quality and innovation you'll find a market, they thrived, and as such when the current craft beer boom took off they were there,... read more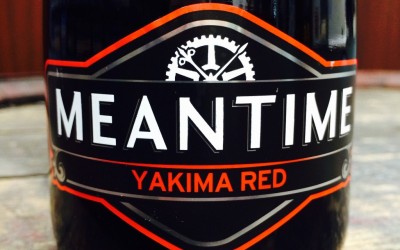 4.1% ABV | Amber Ale | 330ml | Meantime Brewing Co. | London There are craft breweries – passionate startups consisting of a handful, dedicated enthusiasts who brew their hearts out to meet the demand of a growing following – and then there are craft giants, massive well-oiled, keg-filling machines that churn out beer in astonishing quantities.These goliaths blazed the trail for the little guys to make a dent in the otherwise impenetrable and even more gigantic entity known as "Big Beer." Without them, it's tough to imagine that the craft beer scene would exist at all, let alone be the veritable beer playground that it has become today. Meantime Brewing is one such brewery (you've probably heard of them). Founded in 2000 in Greenwich, the advent of Meantime marked the largest investment in London brewing since 1930 and changed how beer would be brewed in London forever. In the decade and a half that followed, Meantime acquired a collection of accolades in their own right: from being the only English brewery to medal in the 2004 World Beer Cup to the introduction of their unprecedented champagne-style bottling of their India Pale Ale and Porter, Meantime proved it not only had some weight to throw around, it had the weight to get somewhere. A staggering number of beers, a new brewpub restaurant and a bevy of awards later, and Meantime has cemented itself as an aforementioned beer goliath in todays beer culture. Meantime Brewing continues as the epitome of modern craft brewery, with a streamlined operation that pumps out some of the country's (and world's) favorite brews, including the Yakima... read more
Browse the Rest
You can see everything that's come before using this menu. For tasting notes, reviews and an idea of the quality we're delivering, have a browse.