(10.2% ABV. Quadrupel, Westvleteren, Belgium) 330ml bottle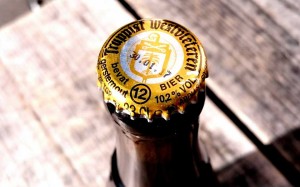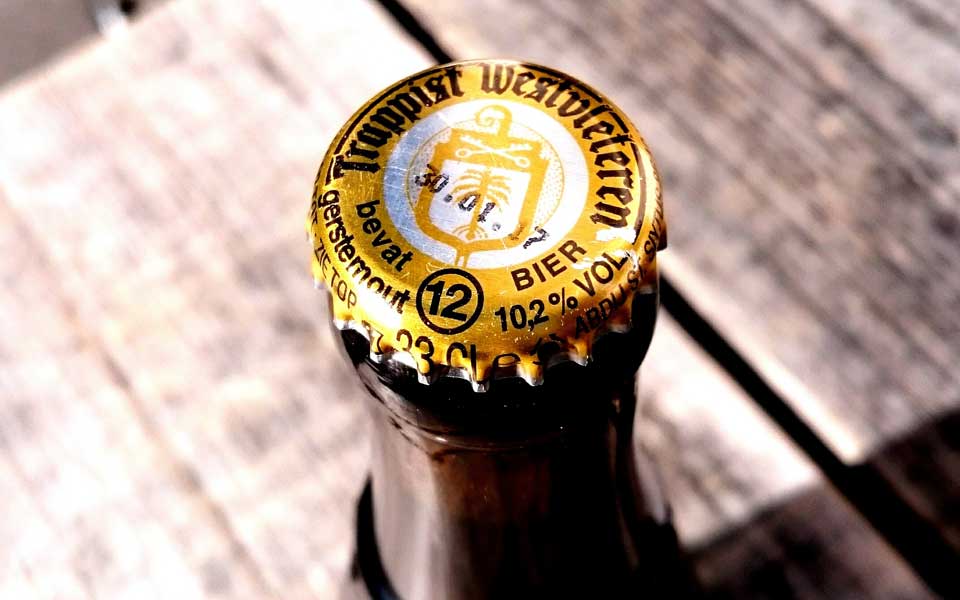 Westvleteren 12 (XII) is the most sought after beer on the planet, bar none. A world class Trappist Belgian quadrupel style beer with few peers. The most limited production, regularly brewed, Trappist ale. Laden with rich candied dark fruit and bittersweet molasses flavour and aroma. Matures incredibly well when cellared.
With few notable exceptions, Russian River's Pliny the Elder and Younger, and Three Floyds Dark Lord aside perhaps, no beer has ever garnered so much buzz and rumour as Westvleteren 12 (Westy 12 to its friends).
For many beer lovers and beer geeks, Westy 12 is an extremely elusive fermented pot of gold at the end of a hoppy rainbow. To say you have actually tasted the beer continues to be a point of pride for beer drinkers both old and new. A mark as it were, of just how serious a beer nerd you actually are.
There are a few simple reasons why this one Belgian beer has become such an iconic point of desire. It is brewed in relatively small amounts at the Trappist monastery Abbey of Saint Sixtus of Westvleteren, alongside only two other beers; Westvleteren Blonde, a 5.8% ABV. Belgian style pale ale and Westvleteren 8 (VIII), a malty 8% ABV. mahogany coloured Belgian style Dubbel. With the exception of a small amount that was sent to market a couple of years ago in Europe and the U.S., the beer is not distributed at all and must be collected from the brewery itself. This lack of distribution combined with the fact that the beer garners the highest ratings on global beer review hubs RateBeer and Beer Advocate, has driven demand on occasion to hysterical fever pitch. Not bad at all, it has to be said, for a beer brewed by monks in a rural part of Belgium.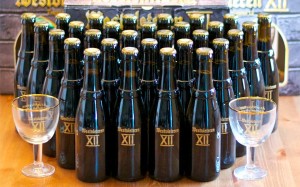 On to the beer itself then. Yes, those high ratings Westy 12 garners on beer ratings websites are most definitely deserved. The dark brown beer pours with a viscous luxuriousness. Brewed with additions of Belgian candi sugar and caramel, the aroma is loaded with notes of plum, fig, date, brown sugar and dark chocolate, all flavours that come through when actually drinking the beer as well. In addition, you also get the the lovely boozy warmth you would expect from a beer that clocks in at north of 10% ABV.
As if the extremely high quality of Westy 12 wasn't enough to pique your interest, it's one of the most cellarable beers brewed today. The only problem that stands between you cellaring some of this truly incredible brew and exploring how it evolves with time, is getting your hands on enough to do so… and of course resisting the urge to open all of your bottles.
Quadrupel or quad is a strong (typically 9% to 13% ABV.) dark brown ale. It is best known for being brewed by the handful of monastic Trappist designated breweries, including, Belgium's Rochefort (see their Rochefort 10) and Holland's De Koningshoeven (see their La Trappe Quadrupel). The high alcohol content of the style is often aided and abetted by additions of rich sugars or high fructose fruits such as figs and dates which really give the yeast something to chew through and convert as the beer ferments. Residual post-fermentation sweetness and flavour from these extra ingredients is a much appreciated quality of the style.
Quads are also now brewed by many non-Trappist breweries, Abt 12 by Belgium's St. Bernardus and Pannepot by De Struise Brouwers being two of best. The style is also popular in the U.S. with Upstate New York's Ommegang's Three Philosophers and Kansas City's Boulevard Brewing's The Sixth Glass, being two of the most popular and highest rated.