(4.3% ABV. Session IPA, London, England) 330ml can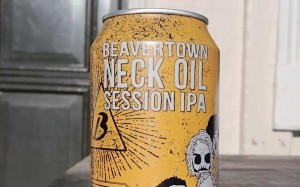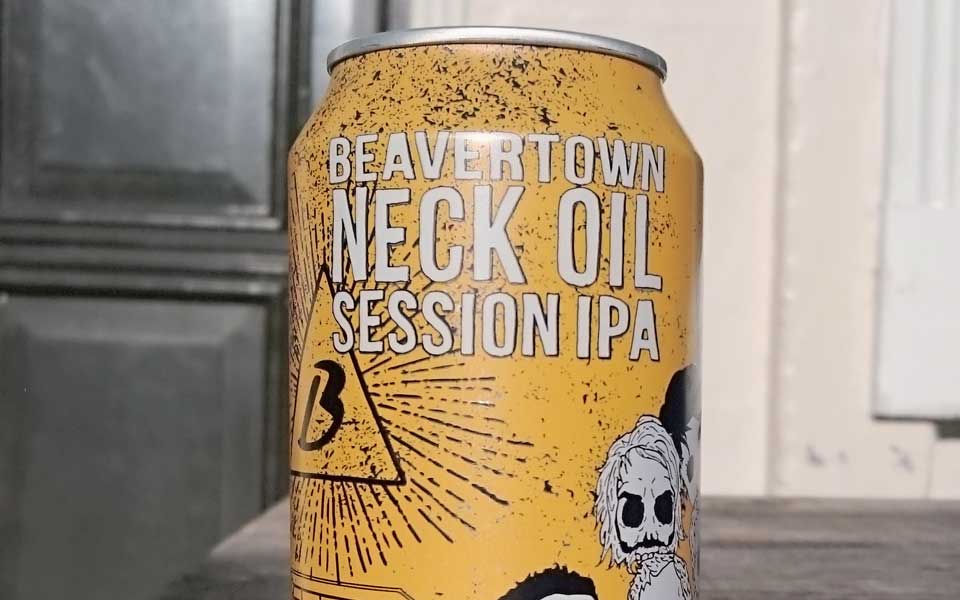 Neck Oil is rapidly becoming one of the most requested and enjoyed U.K. brewed American style pale ales. Light, refreshing, dry and absolutely loaded with citrus aromatics. 
Citrus forward pale ales with a clean dry finish are staples of the best Californian brewers. This particular style of pale ale has become a calling card for many of today's best modern breweries, not only across the U.S. but around the world. Beavertown's Neck Oil is a bright all-American hopped (Magnum, Simcoe, Amarillo) example of this highly quaffable sub style but brewed fresh here in the U.K.
Beavertown are one of the U.K.'s most forward thinking and quality focused new brewers, one of a cluster of talented and ambitious breweries that have sprung up in London in the past few years. Their attention to detail, enthusiasm and understanding of modern brewing practices comes through strongly in not only Neck Oil but their core range of beers as a whole.
We here at the Beer Vault are big fans of Beavertown and are excited for what they'll cook up next.