[s2Member-Pro-PayPal-Form level="1″ ccaps="" desc="$1 GBP / Daily (recurring charge, for ongoing access)" ps="paypal" lc="" cc="GBP" dg="0″ ns="1″ custom="www.beervault.co.uk" ta="0″ tp="0″ tt="D" ra="1″ rp="1″ rt="D" rr="1″ rrt="" rra="2″ accept="paypal,visa,mastercard,amex,discover,maestro,solo" accept_via_paypal="paypal" coupon="" accept_coupons="0″ default_country_code="" captcha="0″ /]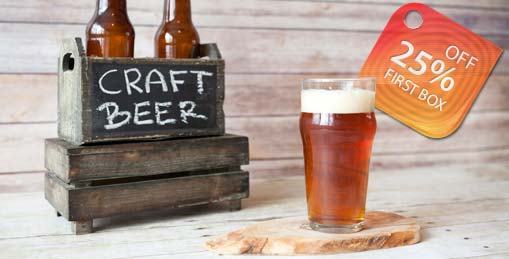 There's a risk of saying this is our 'standard' beer box, but there's nothing standard about it. The beers you'll get in this box are among the best on the market right now.
Sign up here for a monthly delivery, shipping included in the price, and cancel whenever you like. We guarantee no nasty surprises… ever. We'll always let you know what's coming in the next box a couple of weeks ahead of time.
25% off Your 1st Box
We're so confident you'll love the beers that we're giving you the first box at cost price. That's 25% off, and a big incentive to try it out.
This offer is valid only once per person & address. Anyway, as discerning beer fans, we  know you wouldn't try that.