The Ultimate Beer Lover's Gift
Buy the Beer Lover in Your Life a 3 Month Subscription - No Strings Attached
Struggling to Find Something, Again, For That Person…?
We've all got them – someone who's just a nightmare to buy for. Well, we've got a solution – how about 3 magnificent boxes of beer, delivered over the next 3 months, right to their door?
This is basically a one-off purchase of 3 months of our normal Lock Box subscription. You'll make one payment now, for the whole 3 months, and that's it. You're not subscribing, no recurring payments – just one payment as a gift for that special someone.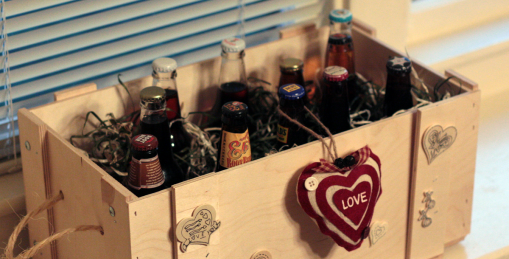 Last orders for a Christmas delivery: 11:59pm, 21st December
Purchase Your 3 Month Gift Subscription Here
[s2Member-Pro-PayPal-Form level="4″ ccaps="beergift_3month" desc="£90 One Time Payment for a 3 Month Gift Subscription (non-recurring)" ps="paypal" lc="" cc="GBP" dg="0″ ns="1″ custom="www.beervault.co.uk" ta="0″ tp="0″ tt="D" ra="90″ rp="3″ rt="M" rr="BN" rrt="" rra="2″ accept="paypal,visa,mastercard,amex,discover,maestro,solo" accept_via_paypal="paypal" coupon="" accept_coupons="0″ default_country_code="" captcha="0″ success="https://www.beervault.co.uk/members/gift-subscription-confirmation/" /]
What's in The Lock Box?
The Lock Box is our core box, but there's nothing standard about it. Every month it contains 8 world-class beers, sourced from the best of UK breweries and beyond. You'll get a big selection of brews, and tasting notes right here on the website to follow along with.
If you want to try some of the best beers around, then this is for you. Get locked in!
Buy Your Gift Subscription by filling out the form on the left, or have a look at the upcoming Lock Box to see what's coming.